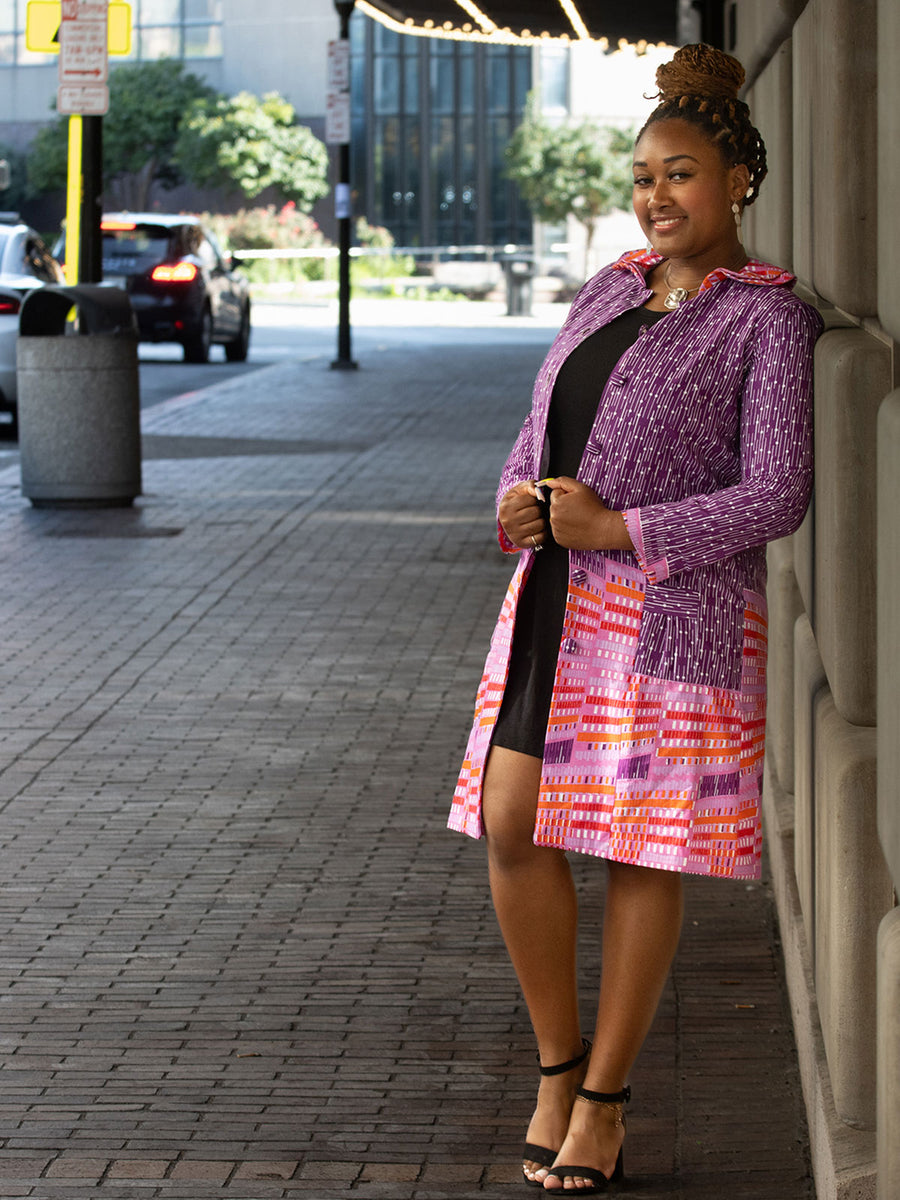 About Mansawear
Mansawear designer, Rochester, NY resident Nita Brown, designs classic silhouettes and custom made garments to fit. Blending bold and intricate patterns, vibrant colors, and opulent fabrics with immaculate tailoring and simple designs, Nita creates a style that is elegant, colorful, and uniquely you.

The process is simple. You select a style from her collection of modern classics, choose from the 100's of colorful, quality cotton fabrics, enter your measurements, and four weeks later you receive a garment made expressly for you.

Mansawear prides itself on using techniques rarely seen in today's mass-produced clothing. Items are tailored, lined, and guaranteed to fit you perfectly. All Mansawear pieces are machine washable and the quality fabric and tailoring means your garment will hold its shape and color for decades. Drop by the Park Avenue store to learn more. This site also features a limited number of sample garments available at a discount.

WHO WE ARE
Learn more about Mansawear
See how easy it is to order a custom made garment
See why the quality of our garments far surpasses mass produced clothing
One of a kind jewelry
Mansawear's jewelry is sourced during Nita's travels around the world where she chooses unique pieces that beautifully compliment your Mansawear outfits.
JEWLERY
The Vision
A Mansawear Outfit In Every Closet in America
We offer one-of-a-kind clothing that provides maximum versatility and flexibility for mixing and matching your Mansawear piece with existing items in your closet to create endless styles for daily & special occasions.
Our Story